All Things Web
Your local, full service web provider...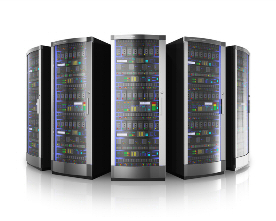 We design. We host. We manage.
AndrielHosting.com is our branch dealing with all things hosting. We build CMS, static and E-Commerce websites for virtually every application.
All sites are built on quote. And, what we quote, we charge.
Hosting accounts are mostly managed, but we will also set up customers with Cpanel enabled sites so you can manage your own space.
We are hosted on our own private VPS, maintain our own DNS and will also manage your domain names, email, databases & more.
Basically, we are a web host for people who would rather not know they have a web host.
Contact us for more information - or to get a quote on your next web project.

All Things Service
Your Local IT Guys...
We service all PC-based home, SOHO and business settings.
Services include general computer issues; such as errors, virus issues or hardware issues.
We also do networking, sharing, automated backup setup and more.
We also design custom database driven software for your proprietary business needs.
"All things Computer" is not our motto - but what we do.

---
Andriel Systems PCs
Your Local Custom PC Builder...

We have built hundreds of custom systems for our customers. Our focus is on designing a computer precisely for its intended need, rather than "finding" something on a shelf "that will do." In fact, we do not have model numbers at all. Each system is spec'd out from the ground up for each customer.
Our designs do not compromise our system-building strategy. We do not cut corners on components to defray costs - but build every system based on the most reliable and fitting components for the mission. As a result, we have systems in the field today that were built over ten years ago.
News
03/01/2014
Our web services migration is underway for many of our customers. Do not worry - if you don't hear from us, you'll never know the migration is happening.
---
02/28/2014
We are currently installing new spam management systems and filters. For customers with a particularly bad spam problem, contact us to have your filters hardened further.
Most users will simply see a decrease in spam.
Business users will have an additional email account set up to catch filtered spam - ensuring you do not lose valuable customer contact.
---
02/01/2014
We will soon be migrating to a new server. We will contact each customer by phone or email to arrange any changes that may affect your service. For the most part, you will not know anything is happening, except for the performance upgrade you may notice upon completion.